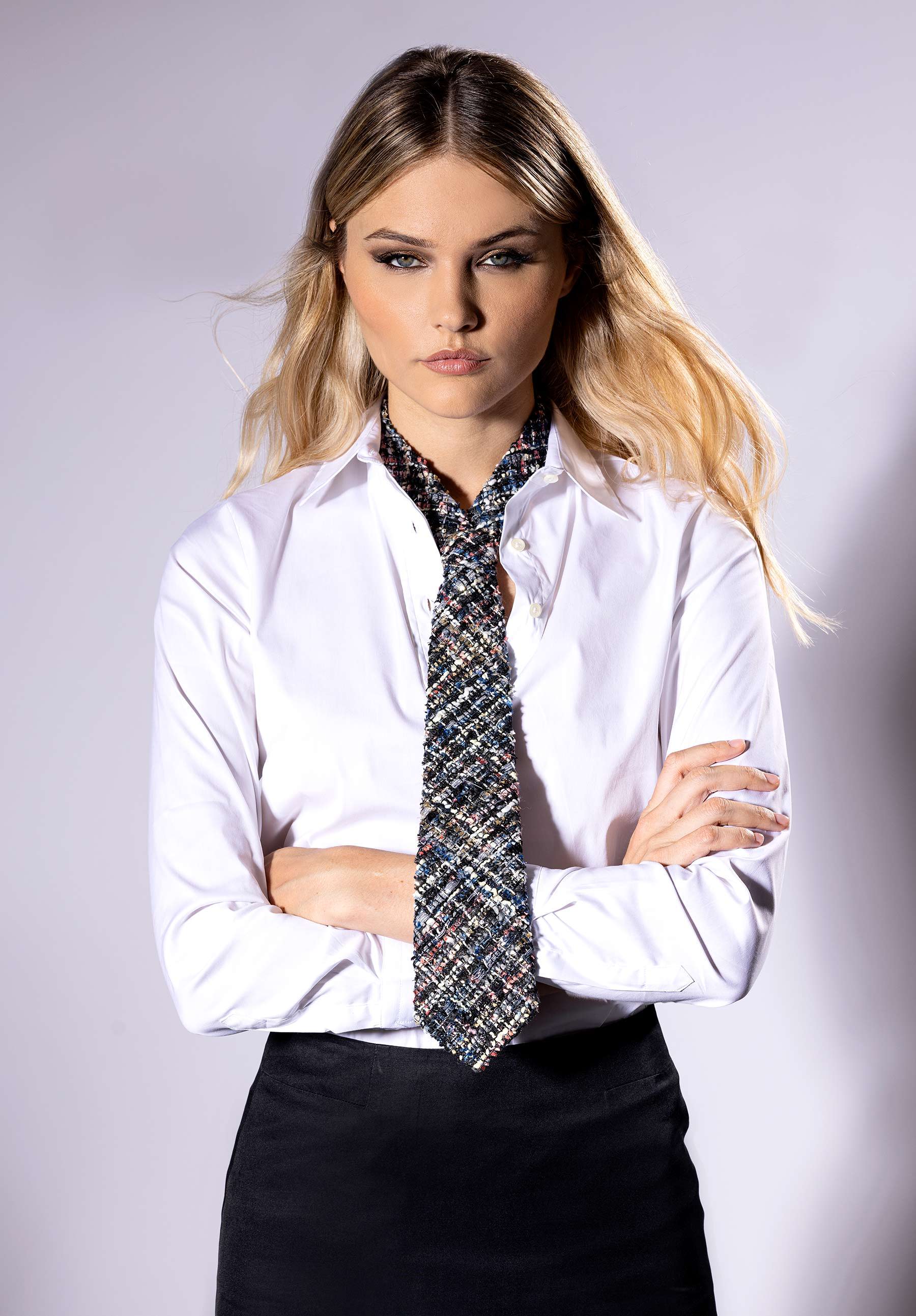 OUR MISSION IS TO EMPOWER, ENCOURAGE, AND POSITIVELY IMPACT WOMEN AND THE FASHION INDUSTRY. WOMEN SHOULD BE A FORCE.

BE BOLD. BE HEARD. BE SEEN.

NANDANIE

NANDANIE represents innovation in women's accessories by pioneering a novel approach to women's ties, disrupting a traditionally male dominated fashion category.

We are entering an untouched market to update and modernize the men's tie to provide tie options for women. The problem we discovered with classic men's ties is the thickness and size. Our solution is to provide smaller and thinner ties, in several silhouettes, to be categorized as everyday or evening wear for women. While women's ties can be seen worn by female celebrities and influencers, they are not easily accessible to women consumers.